Christmas Village
St. Stephans Square
Gothic lights, Viennese charm and tradition
Located in front of St Stephen's Cathedral, the Christmas market on Stephansplatz enchants numerous visitors every year in the run-up to Christmas. Local arts and crafts, selected gift ideas and a wide range of traditional delicacies make this Christmas market one of the most popular in Vienna.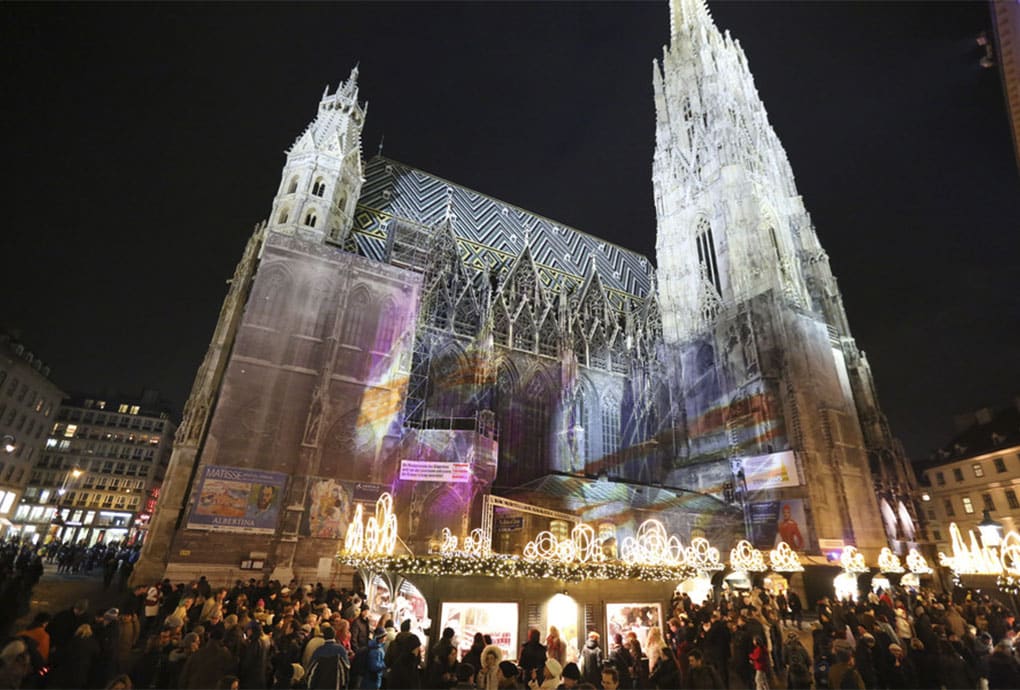 10.11. – 23.12.2023
Daily 11:00 a.m. – 9:00 p.m
24.12.2023
11:00 am - 4:00 pm
25.12. – 26.12.2023
11:00 am - 7:00 pm
Stephansplatz 1
1010 Vienna

FREE ENTRY
Underground U1, U3
Station Stephansplatz,
Bus 3A, 1A, 2A
Parking spaces in Vienna's 1st district are hard to find. We recommend travelling by public transport.